"Bricks and Mortar Stores, It's Time to Go Online!" Or, "A Lesson From an Appliance Store Owner."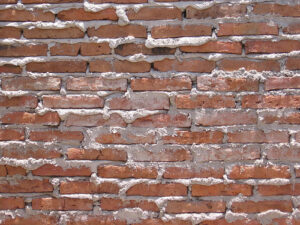 During my tenure in radio, I remember doing a remote broadcast from an appliance store. As I stood chatting with the store owner while waiting to do the live spot, he saw a older couple walk buy with a copy of the Consumers Reports Buying Guide. "They walk in with that book and drive all of us crazy," he said.
A little befuddled, I asked him why.
"They read the reviews, they come in here set in their ways and don't listen to us when we tell them what they should buy," was his answer. "They're a pain in the ass."
This was in the early 90's when the Internet was an infant and the only source of product reviews were publications such as Consumer Reports. There were no places one could go to to read reviews written by people who bought the product in question like one can do with a few clicks of a mouse today.
Last time I checked the appliance store is still there, but the owner has since been planted six feet under. If he were around today, I'd dedicate today's post to him.
I'm being interviewed by a magazine this afternoon and the topic is how bricks-and-mortar stores can use the Internet to boost sales and enhance customer service. As I was brainstorming about things to discuss during the call, I thought back to the appliance store guy, as I'm pretty sure if he were alive today he would not consider the Internet his friend.
First off, bricks-and-mortar store owners generally fear (aka hate) the Internet. I remember when I had my pet sites, including TheFerretStore.com, local pet store owners loathed me and was blamed for "undercutting and costing them sales." I'd often show them sales reports that showed just how little local people bought from us and that shut them up.
For a little while.
Online retailers and bricks-and-mortar stores can live together and both survive.
Peacefully.
If you're one of the B&M guys who haven't hit the Internet, I need to ask, what are you waiting for?
Having an online presence for your store, even if you're not selling product on it, is as important as having a telephone number. Today, when people are looking to buy a product that you sell, chances are they're going to their computer or smart phone, typing in a keyword and are looking for local retailers who sell that particular item. If you don't have a website or online store, the competitor down the street who does just cost you a sale.
If you've been thinking about opening an online store to compliment your storefront, I'm here to help convince you the time has come. Sure, there is a commitment that needs to be made in order to be successful with your online store, but you're going to be reaching out to a much broader audience looking for the items you sell, rather than just the neighborhood you serve today.
Having an eCommerce store benefits your bricks-and-mortar in many ways:
Credibility – Many shoppers are still leery about shopping online. Crazy, isn't it? But it's true. If you have a well designed store that promotes a professional image you're instilling a sense of confidence in the shopper. Couple that with the added benefit of being able to tell your visitors that you have a physical location that has been around for X number of years and is staffed by veterans of your industry who know your products inside and out… well, you get it!
Pre-Shopping – Like the couple who brought in the copy of the Consumer Reports Buying Guide, consumers now hit the Internet before making a purchase at a bricks-and-mortar to learn about the products they're looking for. By having your products on your website coupled with product reviews written by actual purchasers, your shoppers can make an informed decision based on that information before heading out the door to visit your location to see the item and then make a purchase.
Information Please – Online you're able to share much more with a shopper than you can during an in-store visit, so give them the info they need to make a decision. Product demo videos, digital versions of instruction/operations manuals, good, well written informative copy all helps to bring the shopper from the web to your door ready to buy what they're looking for. If they're on-the-fence as to a particular model, your well-trained and professional sales staff should be ready to direct them to the product that best meets their needs.
Interaction – Just like you would interact with a customer who walks in your front door, you can do the same with visitors to your website. Live Chat programs can be installed on your site that gives the visitor the ability to chat live with you to get any questions answered or you can even reach out to them proactively when they visit your site and ask if they need help looking for something in particular. These interactions can lead to you setting up an appointment for the customer to visit your store in person.
Get Social – Don't let the interaction stop on your website. Be sure to have a Facebook page where you can interact with your customers, promote in-store events and sales and use that to drive traffic to your site and your front door.
I know for many B&M retailers, selling online is scary. They don't have the time or resources to do it and do it right. But that doesn't mean you shouldn't be online. If you're not ready to jump online with a full-blown eCommerce store, a simple website with information about your store, what product lines you carry, the manufacturers/brands you represent, hours of operation, contact info and a map to your location will suffice.
You don't need to spend thousands of dollars to have a simple website with that information on it to make yourself visible in the search engines.
One thing to keep in mind…. just because you build it doesn't mean they will come. Whether you choose to start with a simple website or a full-blown eCommerce store, you will need to spend time and money to promote your site within the search engines to make sure it comes up when people are searching for you or your products.
Tags: b&m, benefits, bricks and mortar, Consumer Reports, eCommerce, Information Please Online, online store, product reviews, sales, selling, selling online, simple website, website